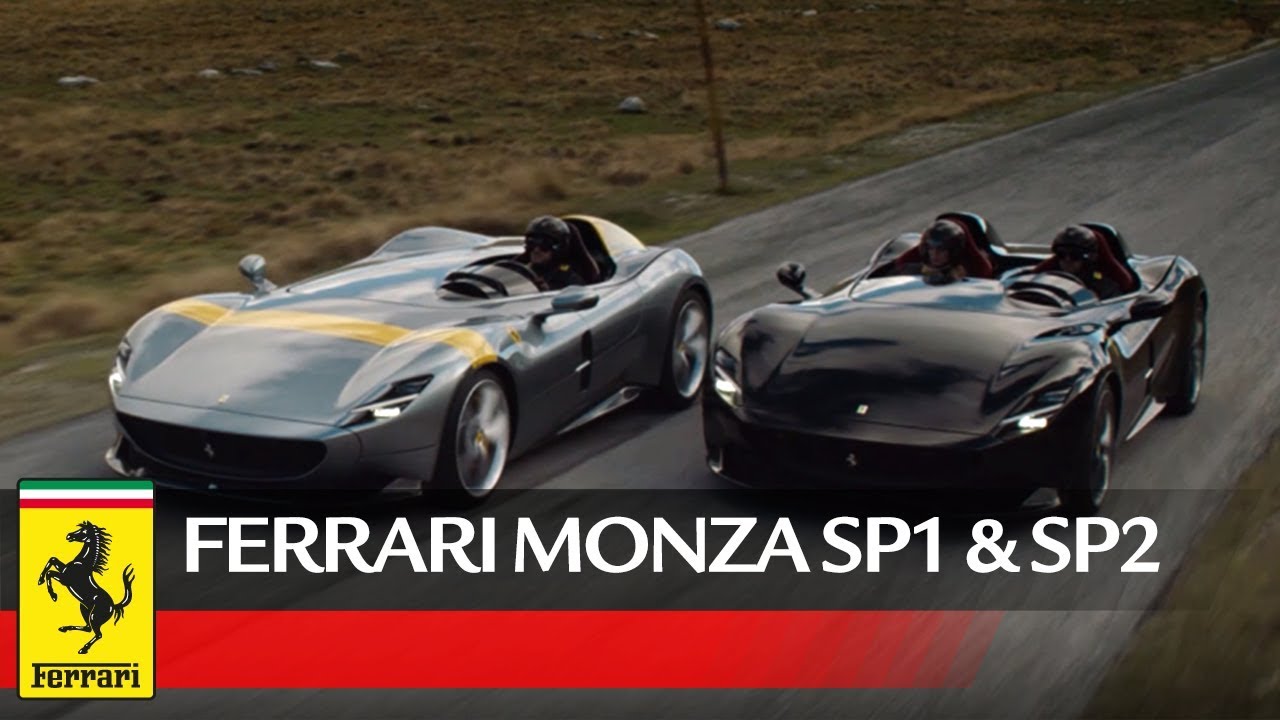 If any Ferrari members are interested in Sponsoring the Ferrari Club of Queensland, then please get in contact with our President of the club
Mr. Gezim Bashi
at
gezim@fcaqld.com.au
When sending the email, please use 'Sponsorship Request' in the Subject line, and provide full details of your business and services. Any PDF documents on advertising you have website details etc. Any charity events/Private Functions you would the Ferrari Club to attend, please contact us using the same email address above and with
' Charity Event'
/
'Private Functions'
in the subject line.
Please provide full details of what the event is for, how many people are expected to attend, and how many Ferrari's you require to attend at the event.
Ferrari Brisbane. Your ownership is complete.
Located in the heart of Brisbane's luxury precinct, Newstead, Ferrari Brisbane's state-of-the-art showroom is everything Ferrari. With the complete range of new model Ferrari's and an impressive selection of pre-owned models we are here to make your Ferrari ownership a complete experience.
Sales, service, after market accessories, lifestyle merchandise and financial services are all on hand at Ferrari Brisbane.
Frizelle Sunshine Automotive is the one of the largest automotive groups in Australia, with an unwavering commitment to selling world class cars and delivering exceptional customer care. The Frizelle Sunshine Automotive team is made up of some of Australia's leading automotive experts and people that genuinely care about each car and every customer.
With the Gold Coast home to the largest concentration of Ferrari's in Australia, Frizelle Sunshine Automotive is proud to be the official Ferrari dealer for the Gold Coast. Opening it's doors in November 2018 the Italian inspired Ferrari Gold Coast showroom and service centre spans across 1,937m² . With much of the interior imported from Italy Ferrari Gold Coast is a worldclass reflection of the rich history of the world's most recognisable luxury performance sports cars.
Nick Contarino established EAC in 1986 with the view to specializing in the repair of accident-damaged European vehicles.
Along the way, he has held factory repair status with automotive marques such as Porsche, Lexus and of course the ever steeped in tradition prancing horse, Ferrari. As part of our contract with Ferrari, we regularly travel to Italy to undertake ridged welding certification and current repair procedures and techniques.
Through our involvement in the repair of specialized vehicles, we are one of only a hand full of registered aluminum repair facilities in Queensland and keep up to date with current welding techniques and alloy repair methods.
Surepipe has a long and successful history delivering and supplying work-ready pressure, structural steel pipe and casing solutions to clients. Australian owned and operated, our company was established 30 years ago as East Coast Pipe Supplies. Our name was changed to Surepipe in 2014 to reflect our proven capability to meet the needs of clients all around Australia, as well as in New Zealand and Papua New Guinea.
Hydraulink Hose and Fittings
With 5 trucks on the road and a workshop in Eagle Farm, Hydraulink Brisbane North can cover any hose and fittings requirements on Brisbane's North Side with no call out fee during normal hours.
Call us on 3268 6750. This number is answered 24/7.
Be it earthmoving, transport, marine, mining, forestry, agriculture or any industry that needs fast, effective and reliable hose and hydraulic services – we can help you get the job done no matter how much pressure you're under.
Outside of this area, Hydraulink is able to help as we are part of a national network with over 200 Mobile Service Trucks and Vans across all States and Territories.
We look forward to being of service.
Enzotech European Specialists
Established in 1999 by Marc Jones, Enzotech is a family run business based on Brisbane's Northside. Enzotech has gone from strength to strength through the reputation of excellence, customer service, and exceptional workmanship, and is known throughout the Australian Ferrari club and worldwide.
Operating Hours:
7am - 7pm, 7 days a week
Contact:
Marc Jones
Phone:
0417 776 216 (Within Australia), +61 417 776 216 (Outside Australia)
Email:
 General Enquiries – mncjones@bigpond.com.au
​ Sales Enquiries – sales@enzotech.com.au
www.enzotech.com.au/
Ferrari club members, would you like to become a proud sponsor with the Ferrari Club of Queensland, then get in contact with us and make a change today.